Item(s) succesfully added to your basket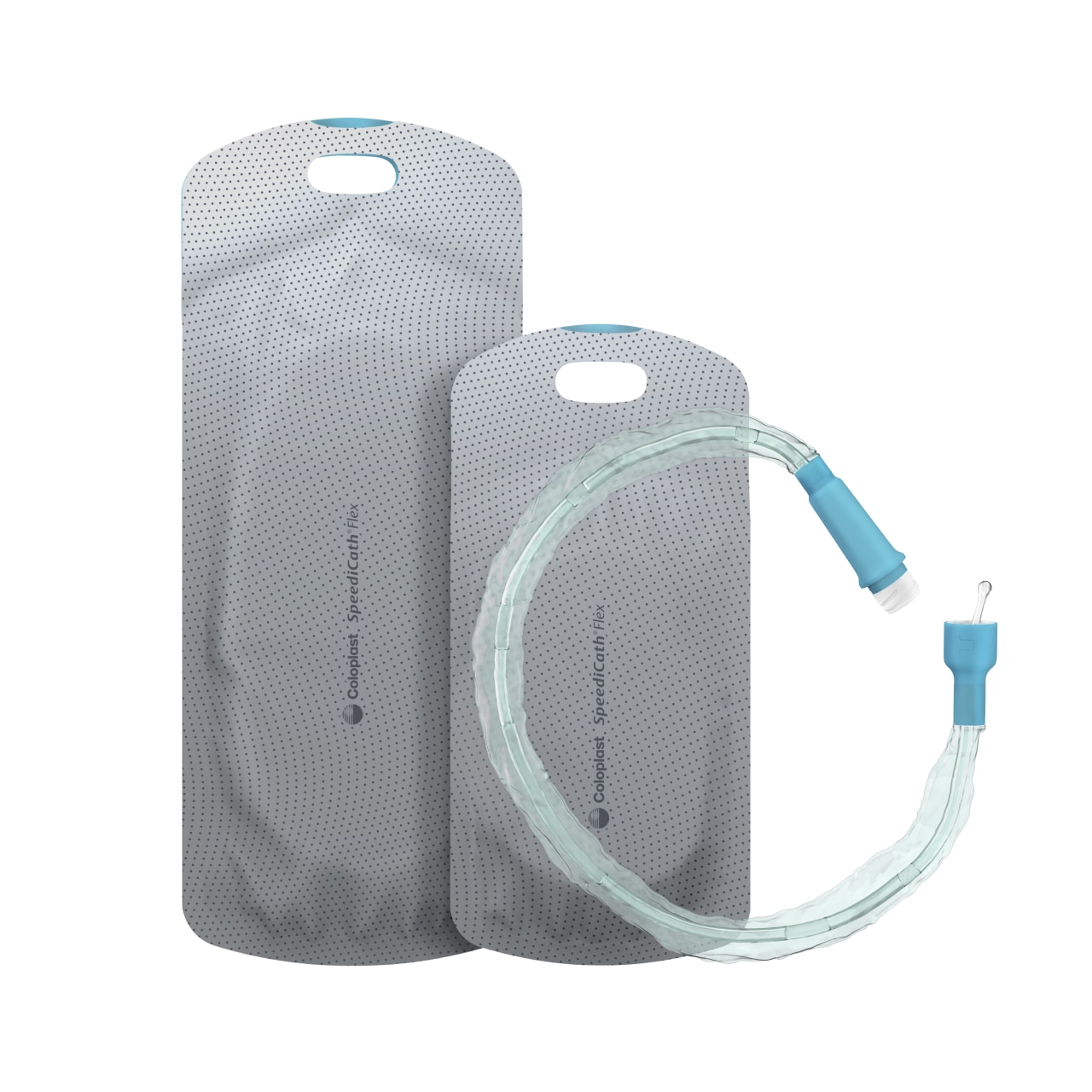 0 Item(s)
Go to the basket
SpeediCath® Flex Coudé Pro
SpeediCath® Flex Coudé Pro
This product is available by prescription only
Every detail makes it easy.
Product description
SpeediCath® Flex Coudé Pro is the new flexible coudé catheter for men with a protective dry-sleeve. It is a soft catheter that is easy to handle with a curved tip which can bend to follow the curves the urethra. It has a range of features that makes every step of catheterization easy.
Available in two compact sizes: Standard and Pocket
Key benefits
The soft-squeeze grip makes it easy to guide the tip into the urethra safely without touching it. The dry-sleeve means the catheter can be inserted without having to touch the tube itself.
The softness and flexibility of the catheter makes it easy to handle and feels gentle. The flexible catheter has a fixed curved tip which can bend to follow the curves of the urethra.
For discreet hygienic handling and disposal, SpeediCath Flex Coudé Pro is reclosable and features non-medical, practical packaging.
Important Safety Information
SpeediCath® Flex Coudé Pro is indicated for use by patients with urine retention and patients with a post void residual volume (PVR) due to neurogenic and non-neurogenic voiding dysfunction. The catheter is inserted into the urethra to reach the bladder allowing urine to drain. The product is for male patients only. SpeediCath catheters are available by prescription only. Patients performing self-catheterization should follow the advice of, and direct questions about use of the product to, their medical professional. Before using the device, carefully read the product labels and information accompanying the device including the instructions for use which contain additional safety information. The SpeediCath product is for single-use only; discard it after use. If you experience symptoms of a urinary tract infection, or are unable to pass the catheter into the bladder, contact your healthcare professional. The risk information provided here is not comprehensive. To learn more, talk to your healthcare provider. For further information, call Coloplast Corp. at 1-866-226-6362 and/or consult the company website at www.coloplast.us.