Try a free sample*

"With SpeediCath® Flex Set,
you don't have to worry"
Kristian†
Try a free sample*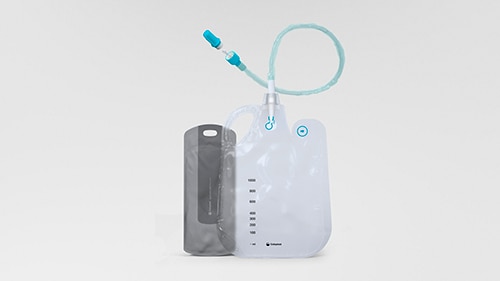 Introducing the SpeediCath® Flex Set
The truth is using a catheter should be gentle, hygienic and easy – home or away. SpeediCath Flex Set is an all-in-one solution with a soft catheter featuring Triple Action Coating Technology, a dry-sleeve, a flexible tip and a dry-to-the touch bag.
Reliably smooth and gentle
On average, adults use catheters 5 times a day.1 That is why all SpeediCath catheters feature our Triple Action Coating Technology – a unique hydrophilic coating that:
Reduces friction for protection of the urethra, reducing the risk of UTIs‡ 2
Makes insertion soft and gentle with less discomfort‡ from start to finish
Maintains a consistent level of hydration without dry spots so it is always ready-to-use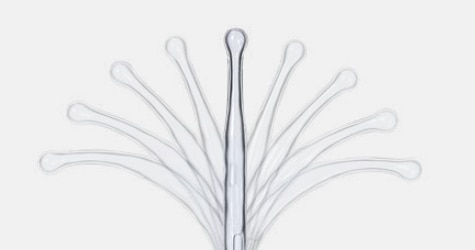 Flexible tip for easy, gentle and smooth insertion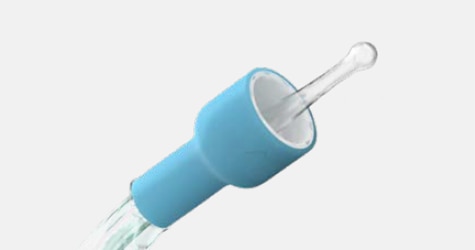 Soft grip for easy control while you cath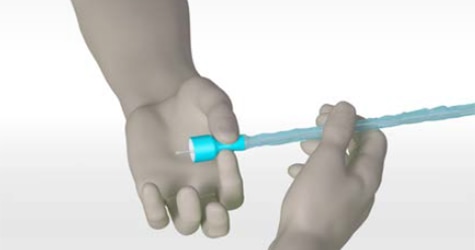 Dry sleeve supports your hygienic, no-touch routine
Easy to use, home or away
The all-new integrated bag is dry to the touch. It is easy to open and empty, so you can cath mess-free wherever you like. When you're done, you can simply fold up the bag and seal it in the packaging for discreet disposal.

"It's nice that you don't have to worry about it spilling. And when you're active and travel a lot, you can just pack it and bring it along."
Kristian, SpeediCath Flex Set user†
Learn more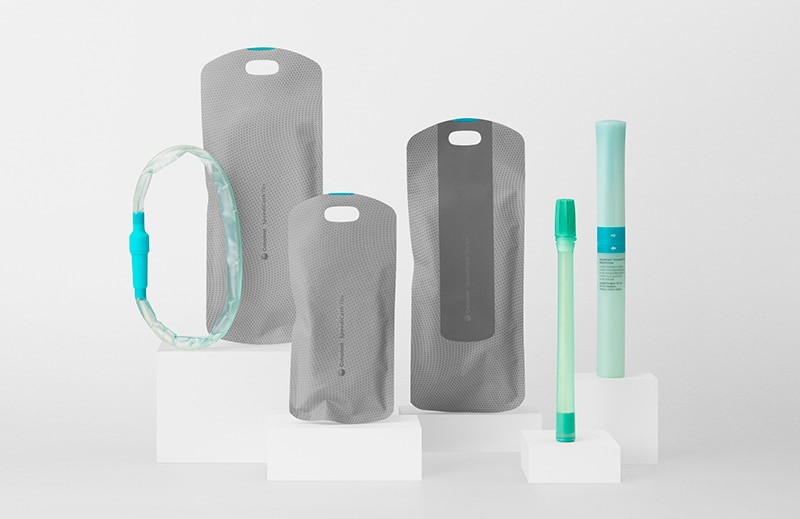 SpeediCath Catheters
SpeediCath offers a wide range of ready-to-use catheters, all featuring our Triple Action Coating Technology that makes insertion reliably smooth and gentle every time.
*Samples available with a valid prescription. Limitations apply.
†Kristian received compensation from Coloplast to provide this information. Each person's situation is unique so your experience may not be the same. Talk to your healthcare provider about whether this product is right for you.
‡Compared to uncoated catheters
1European Association of Urology Nurses. (2013) Catheterisation Urethral Intermittent in adults. https://nurses.uroweb.org/wp-content/uploads/2013_EAUN_Guideline_Milan_2013-Lr_DEF.pdf. (Reports 4-6 catheterization per day for an adult patient. Assuming 5 times a day for an average adult, it is calculated to be 1825 catheterization/year)
2Rognoni C, Tarricone R. Intermittent catheterisation with hydrophilic and non-hydrophilic urinary catheters: systematic literature review and meta-analyses. BMC Urol. 2017 Jan 10;17(1):4. doi: 10.1186/s12894-016-0191-1. PMID: 28073354; PMCID: PMC5225586
SpeediCath Flex Set is indicated for use by patients with urine retention and patients with post void residual volume (PVR) due to neurogenic and non-neurogenic voiding dysfunction. The catheter is inserted into the urethra to reach the bladder allowing urine to drain. The product is for male patients only. SpeediCath catheters are available by prescription only. Patients performing self-catheterization should follow the advice of, and direct questions about use of the product to, their medical professional. Before using the device, carefully read the product labels and information accompanying the device including the instructions for use which contain additional safety information. The SpeediCath product is for single-use only; discard it after use. If you experience symptoms of a urinary tract infection, or are unable to pass the catheter into the bladder, contact your healthcare professional. The risk information provided here is not comprehensive. To learn more, talk to your healthcare provider. For further information, call Coloplast Corp. at 1-866-226-6362 and/or consult the company website at www.coloplast.us.
Prior to use, refer to product labeling for complete product instructions for use, contraindications, warnings and precautions.
PM-24536